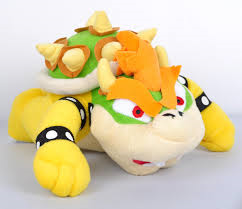 Bowser is king of Bowser Valley.
Enemys and Minions
Edit
Bowser's enemy is Mario. His minions are Goomba, Koopa, Shy Guy, Boo, Chain Chomp, Bob-Omb, Bullet Bill and much more.
Personality
Edit
Bowser kidnaps Princess Peach. His age is unkown. His first appearence is Bowser Junior's Late Night Snack. His latest appearence is Mario and Luigi's New Adventure Episode 4.