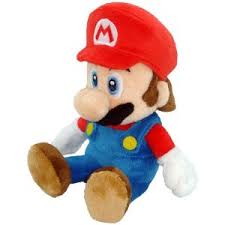 Mario is the main character of SuperPlushBros.
Relatives and Enemys
Edit
Mario has a brother named Luigi, and his grandpa, Grandpa Luigi, his girlfriend, Princess Peach, and his enemy, Bowser.
Occupation
Edit
Mario's job is a plumber, his age is around his 40's. Mario's first appearence was in Mario's New Sweater. His latest appearence was SPB Movie: L is for Lonely.